About Us
Author: Tiomi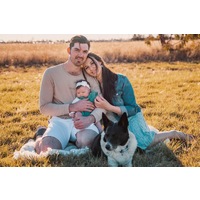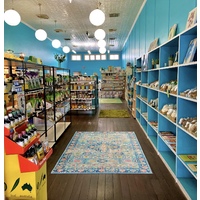 Hi everyone and welcome to Dalby Health Foods Online!

Dalby Health Foods was first opened in Dalby, Queensland in 1973. After recently deciding in April 2015 to purchase this business, I realised it was an amazing opportunity to carry on the service to Dalby and surrounds with their health food needs. I am a 29yo Dalby lady who loves health food and people. What inspired me onto this path was an unfortunate horse accident in my early twenties. I was in hospital for a few weeks with nine broken bones, shattered pelvis and in a wheel chair for a few months, it completely changed my life. All of a sudden I appreciated the simple things. When you go through something life changing, you start seeing the world differently. All of a sudden life before wasn't so bad. I was so determined to get back on my feet and to start working again-believe it or not! Working did me so much good. I started seeing the positive results of natural medicines, and all of a sudden my body was responding in a much better way. I started eating better; this led to better sleeping, less back pain and better moods! Exercise is also an amazing step; wow the effects this has on you mentally, exercise and healthy foods are so underestimated.

So here I am with the main focus -my customers. Without the tremendous amount of support, Dalby Health Foods would not have reached its full potential. But in saying that, I do believe that the potential of the health industry is forever expanding and I believe this store has much more to gain; more to offer the community. Because of the huge amount of support, we were awarded Young Business Owner of the Year in October 2015. So a big Thank you! The store has also went onto receiving the Judges Choice Award and the People's Choice Award.

We have an extensive range of over 1300 products. Our range includes many different types of flours, grains, legumes, dried fruits & nuts, supplements, vitamins, beauty products, cooking ingredients and even local bush honey!

Are you tired of being sick, sluggish, no energy, poor sleep etc? We will assist you in getting onto the road to wellness. I am a strong believer in exercising and eating healthy first, then if symptoms persist, look into taking the correct herbs, vitamins and supplements for your concerns- this is where Dalby Health Foods comes in.
I believe that health should be our main priority. You are gifted with one body. You can buy another car or another pair of shoes once they break, but it's not that simple with your body -treat it with care and you will be amazed at how many of your concerns will diminish. The power of the mind; what you put in your mind influences what you put in your mouth, what you put in your mouth is what you become. Why not choose healthy? You will live a long, happy, abundant life.
Peace, Health & Happiness, Tiomi.